How WebEd helps you rank.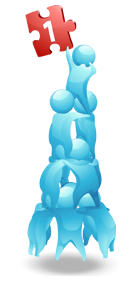 When you add a new page or update an existing page using
WebEd
, the software checks that you are following the rules for your selected keywords (more on selecting keywords here [insert links to how to select keywords]) in the parts of the page that matter.
It doesn't matter that you may not understand why it is needed. We do and we have read the rules (and about a thousand other explanations on getting sites to rank). We make sure the software follows the rules so you get the result you want - Good Search Ranking.
So, take any site that doesn't rank right now. Move it into
WebEd
and it will start to rank.
We first saw this about five years ago, with Porsche Centre Sydney South, whose site did not rank anywhere. (They also had pretty ordinary web management tools but that is a different story.)
Their site was a few years old and did actually appear on about page 10 of the results but of course no one would ever find it there. We moved the site into
WebEd
. Hey presto, nothing up my sleeve, within about nine weeks (Why nine weeks?,
read this article
) they hit the front page of the results.
Here is the important bit; we did not make any changes to content or design, we just moved the site into
WebEd
. That's right. The site design and content remained exactly the same, but we just enforced the Google rules on the site.
With some further tweaking, the site got to the top three. Today it moves between spot one and three depending on the number of used vehicles (more is better) they have on the site.
In summary, if you want to get your site to rank well in search engines (Search Optimisation, Search Engine Optimisation, SEO) then move it into
WebEd
and spend nine weeks getting ready to hit the front page.